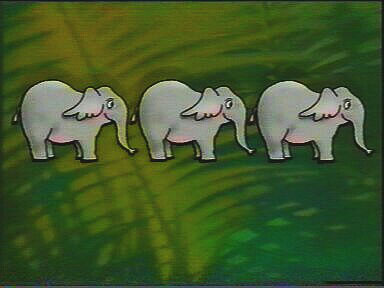 4. The Elephant Sing-Song
Down by the green trees
I saw the elephants.
In and out and up and down and around and about
went the elephants
all among the green trees.
Here and there and back again,
Through and where and how and when,
Why and which and was and who,
With if and will and does not too.
No one knows quite what elephants want to do.
What they would and could and should.
Let's go!
Some say yes, but others said no,
As many more elephants come just so.
Because this is what lots of them like, you know.
And now, look out, for off they go.
When you can read all this song,
you can read almost half the words in almost anything.
6. Spellings from the Greek
PH PS PN
for elephant, psychology, pneumonia
CH for chemist and architect